support our work
"150 Gifts"
Help us end the year strong! We are looking for 150 donations ranging from $1 to $150. These 150 Gifts will add up to $11,325! Enough to finish all of our 2023 projects and start 2024 ready to roll! Simply follow the link, click the house with the dollar amount that you would like to contribute, and use our secure check-out! Then sit back and relax knowing that you have helped your neighbors!
Donate Online
Set up your monthly donation by choosing from the options below:
OR
Make a one time donation by following this link:
Matching Donations
Many employers will match tax-deductible charitable contributions made by their employees, retirees and employees' spouses.
Contact your Human Resources Department and use Rebuilding Together Fargo-Moorhead Area's EIN: 27-4415410 to double your impact!
Become a Partner
Rebuilding Together is your answer for employee engagement, community impact, and consumer outreach.
Contact Cassie or Andrea about ways to get involved!
701-356-7836
cassieskalicky@rebuildingtogetherfma.org
Claws for a Cause 2023
On June 1, 2023 more than 250 supporters grabbed their Aloha shirts and tourist attire and celebrated with us at the Holiday Inn, Fargo! Festivities included a great lobster dinner, games, auctions, and more!
Together we raised over $23,000 to support the mission of Rebuilding Together Fargo-Moorhead Area!
The next CLAWS FOR A CAUSE will be on May 9, 2024 at the Holiday Inn, Fargo! Keep your eyes open for ticket information!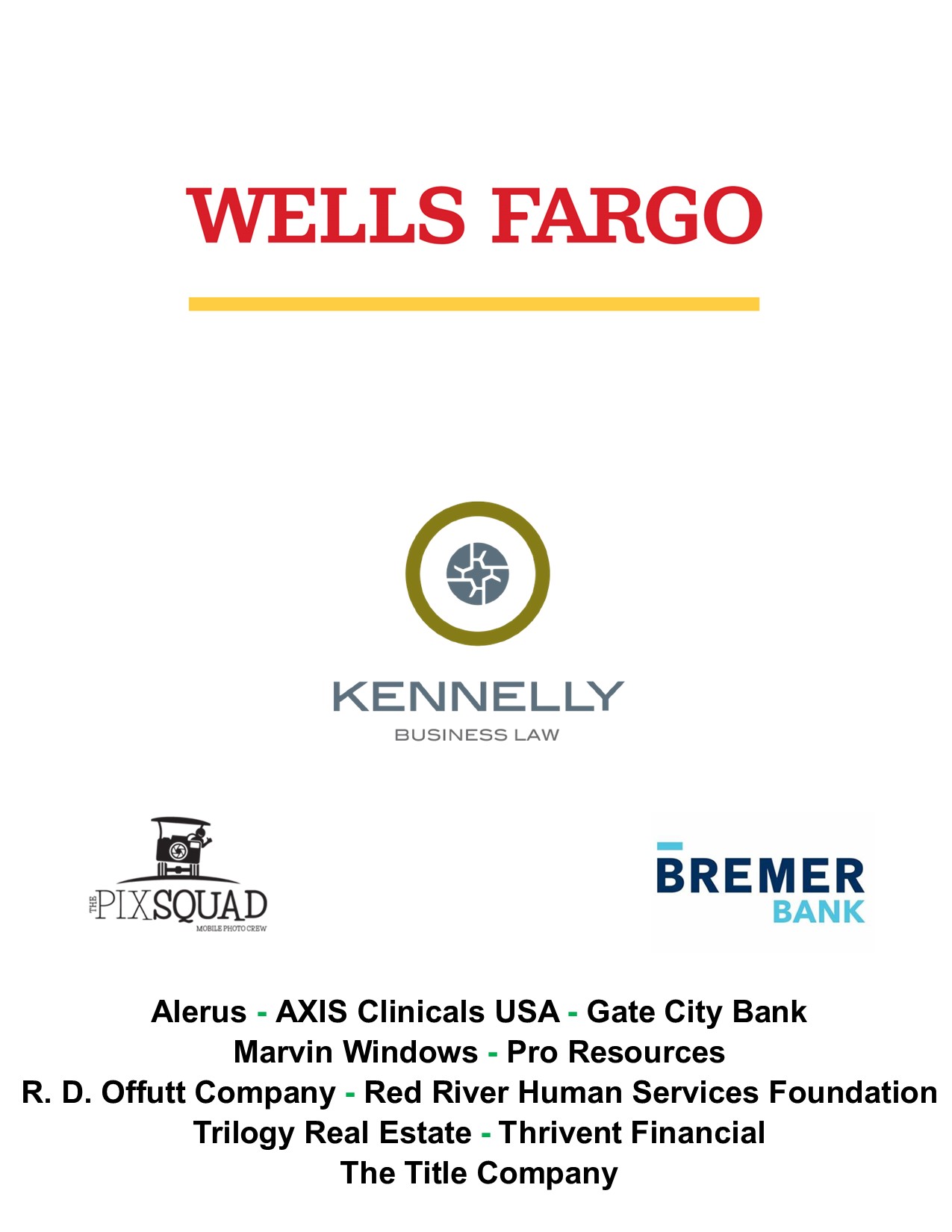 2023 Event Sponsors
LEGACY SPONSOR- Wells Fargo
NEIGHBORHOOD BUILDER- Kennelly Business Law
HOME BUILDER- The Pix Squad, Bremer Bank
ROOM BUILDERS- Alerus, Gate City Bank, PRO Resources, Red River Human Services Foundation, R. D. Offutt Company, The Title Company, Thrivent Financial, and Trilogy Real Estate
DESSERT SPONSOR- Marvin
BEER SPONSOR- Axis Clinicals USA